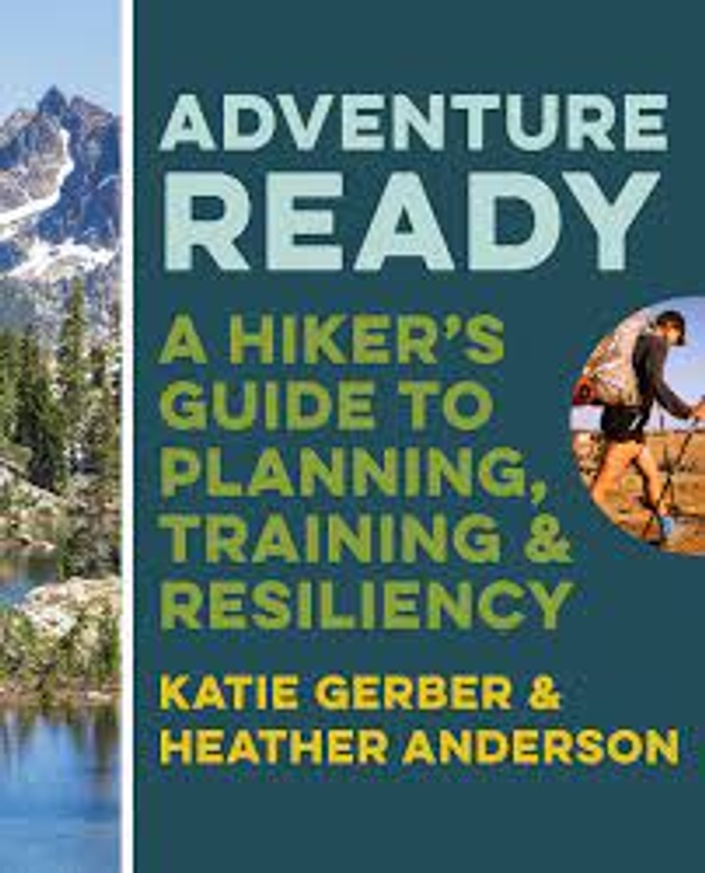 Adventure Ready Book ****PREORDER****
A hiker's guide to planning, training, and resiliency
Adventure Ready: A Hiker's Guide to Planning, Training, and Resiliency, which I co-authored with thru-hiker and personal trainer Heather "Anish" Anderson, is a how-to guide for long distance backpacking.
Adventure Ready will prepare you for your first, or your next, long hike.
It includes detailed chapters on planning, gear selection, physical training, trail nutrition, health resiliency, navigation, and backcountry safety.
Uniquely, it also includes chapters on mental preparation as well as how to adapt to life once you return from your hike.
The book will be released in JUNE 2022 and
Pre Orders are NOW OPEN.
By purchasing through this page, you'll be first in line to get SIGNED COPY.
**If you purchase a PRE ORDER copy (before May 31, 2022), you'll also receive a DISCOUNT CODE to use on the Adventure Ready and Backpacker Academy online companion courses so that you can get started with the material immediately!**

Released in JUNE 2022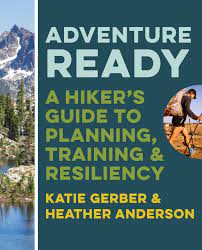 TABLE OF CONTENTS
9 Introduction: Time to Get Adventure Ready!
14 How to Use This Book
CHAPTER 1—PLANNING YOUR BACKPACKING TRIP: AN OVERVIEW
19 Defining Trip Parameters
26 Researching Likely Conditions
28 Creating Your Itinerary
32 Selecting Your Gear
34 Planning Your Food Resupply Strategy
36 Safety in the Backcountry
37 Preparing Yourself Physically and Mentally
39 The Final Check
CHAPTER 2—GEAR SELECTION
42 Route Conditions
42 Weather
44 Resupply and Water Access Frequency
44 Evaluating, Choosing, and Testing Gear
50 Primary Gear
58 Tips for Lightweight Backcountry Travel
CHAPTER 3—BACKCOUNTRY SAFETY
66 Weather-Related Risks
70 Snow and Water
73 Physical Preparedness and Injury
74 Human Interactions
75 Animal Interactions
79 Risk Factors Associated with Solo Backcountry Travel
CHAPTER 4—NAVIGATION & ROUTE PREPAREDNESS
82 Navigational Tools
88 The Beta Packet
CHAPTER 5—CREATING A RESILIENT BODY
92 How Resilient Health Impacts Your Backpacking Trip
93 Optimizing Your Gut Health
95 Prioritizing Sleep
97 Minimizing Stress
102 Spending More Time Outside
103 Supplements and Herbs for On-Trail and Post-Trail Use
CHAPTER 6—PERFORMANCE NUTRITION & BACKCOUNTRY MEAL PLANNING
109 Pre-Trail Nutrition
115 On-Trail Nutrition
CHAPTER 7—PHYSICAL PREPARATION
140 Features of a Well-Rounded Training Program
152 Building and Maintaining Your Training Plan
CHAPTER 8— MENTAL & EMOTIONAL PREPARATION
160 Strong Mind, Strong Body
167 Techniques to Prepare Mentally
CHAPTER 9—REINTEGRATION
173 Common Mental Challenges of Reintegration
179 Common Physical Challenges of Reintegration
181 Strategies for Reintegration
187 Worksheets & Checklists
197 Additional Resources
201 Selected Sources
IMPORTANT SHIPPING INFORMATION
*Signed books start shipping the first week of June 2022
*Unfortunately, we can't ship internationally
*Please be sure to provide an accurate shipping address so that we know where to send your book
Thanks!